Hertfordshire Livery Yards - Full, Part, Assisted, DIY and Grass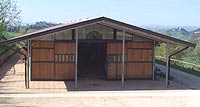 If you are looking a livery yard with Full Part, assisted, DIY Livery or Grazing for your horse or pony in Hertfordshire we have wide choice of equestrian establishments listed here offering a variety of livery facilities including outdoor arenas and indoor schools, cross country courses, show jumps, horse walkers etc to choose from.
We have livery stables, yards, equestrian centres and grazing listed in Barnet, Bishop's Stortford, Borehamwood, Elstree, Hemel Hempstead, Hertford Heath, Hitchin, Potters Bar, Rickmansworth, Royston, Sandridge, Sawbridgeworth, St. Albans, Waltham Cross, Watford and other areas of Herts.
---
Cowley Hill Livery Stables - Borehamwood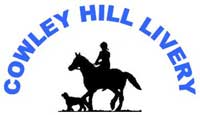 Outdoor, floodlit, 20m x 40m arena; 20m lunge ring; floodlit yard.
American barn-type stables; all year turnout; off-road hacking and plenty of bridleways; 24/7 on-site security.
Close to a selection of tack shops/feed stores, the A1, M1, A41, M25, BR Thameslink and Borehamwood high street; outside the CO2 Emission zone.
Cowley Hill Livery Stables, Cowley Hill, Borehamwood, Hertfordshire WD6 5NA
Telephone: 077 200 52576
Email:stables@cowleyhilllivery.co.uk
website : www.cowleyhilllivery.co.uk
Netherwylde Equestrian

Netherwylde Equestrian "Simply the best yard in Hertfordshire"
---
Wild Farm Equestrian Centre - Shenley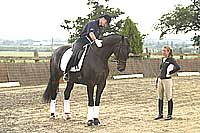 Bespoke part, full, sale and training livery available.
Horses backed and produced for sale or competition.
All year individual post and rail turn-out, 60 x 20 floodlit menage, Solarium and equissage facilities. Qualified trainer on site. 24 hour supervision including late night check . Easy access to M25. Website
For more information telephone: 01923 858 422 (yard) 07590 058 954(mobile)

Wild Farm Equestrian Centre, Lime Way, Harper Lane, Shenley, Hertfordshire WD7 9HJ
Barnet Livery Yard - Barnet
106 Galley Lane, Homestead Farm, Barnet, Herts EN5 4AL Phone: 0208 449 3531
Batchworth Heath Farm and Livery - Rickmansworth
Batchworth Heath Farm, Batchworth Heath, Rickmansworth, Herts WD3 1QB
Phone: 07917 700020
Boswell Stables - Hertford
Ponsbourne Park, Newgate Street, Hertford, SG13 8QT Phone 01707 875411
Brook End Equestrian Centre - Royston
North Brook End Farm, North Brook End, Steeple Morden, Royston, Herts SG8 0PH
Telephone: 01923 835457
ldecote Farm Livery - Elstree
Caldecote Lane, Bushey, Elstree, Herts WD23 4EF Phone: 0208 950 4366
Catlips Farm Livery Stables - Rickmansworth
Berry Lane, Chorleywood, Rickmansworth, Herts WD3 5EU Phone: 01923 282213
Chorleywood Livery and Equine Spa - Rickmansworth
Fairfield Farm, Burtons Lane, Rickmansworth, Hertfordshire WD3 5PJ
Phone: 01923 282015
Clair's Livery - Hemel Hempstead
Eastbrook Hay Farm, Cupid Green Lane, Hemel Hempstead, Herts HP2 6JW
Telephone: 07975 711476
Crouchfield Farm Stables
Crouch Field Farm, Wadesmill Road, Chapmore End, Ware, SG12 0EY
Phone 01920 463161
East Herts Equestrian Centre Livery Yard - Hertford Heath
British Horse Society Approved Livery Yard
Elbow Lane Farm, Mangrove Lane, Hertford Heath, Hertford, SG13 7QA
Phone: 07966 411542
Elle-Dani Farm - Borehamwood
Allum Lane, Elstree, Borehamwood, WD6 3NL Telephone: 0208 953 2045
Flying Cat Livery Yard - Royston
BHS Approved Livery Yard
Croydon Farm, Lower Rd, Croyden, Royston, Hertfordshire S68 0EQ
Telephone: 01767 631377
Frogmore Stables Livery Yard - Hitchin
Frogmore Stables, Frogmore Bottom, Kings Walden, Hitchin, Herts SG4 8NN
Phone: 01438 871733
Greenacres Equestrian - Harpenden
Green Acres, Lower Luton Road, Harpenden, AL5 5EG Phone 01582 760612
Greinan Farm - Kings Langley
Tower Hill, Chipperfield, Kings Langley, WD4 9LU Phone 01442 832134
Hadham Mill Equestrian Centre - Much Hadham
Widford Road, Much Hadham, Hertfordshire SG10 6EZ Phone: 01279 841040
Hallingbury Hall Equestrian Centre - Bishop's Stortford
Hall Green, Little Hallingbury, Bishop's Stortford, Hertfordshire CM22 7RP
Phone: 01279 730348
Hill Farm - Radlett
Watling Street, Radlett, Hertfordshire WD7 7HP Phone: 01923 289729
Hoskins Farm Livery Stables - Sawbridgeworth
Post and Rail Paddocks, Large well ventilated stables, CCTV
High Wych, Sawbridgeworth, Hertfordshire CM21 0LD Phone: 01279 722165 I
Ickleford Equestrian Centre - Hitchin
Lower Green Farm, Lower Green, Ickleford, Hitchin, Hertfordshire SG5 3TW
Telephone: 01462 459081
Linces Farm Livery Yard - Welwyn
British Horse Society Approved Livery Yard with 2 all weather schools, horse walker, grass gallop, electric fencing, rug drying room, tea room.
Linces Farm, Kimpton Road, Welwyn, Herts AL6 9NL Phone: 01438 714503
Meldreth Manor - Royston
Fenny Lane, Meldreth, Royston, Hertfordshire SG8 6NN Phone: 01763 2630000
Mill End Equestrian
Mill End Farm, Mill End, Sandon, Buntingford, Herts SG9 0RP
Telephone: 01763 287250
Mymms Hall Livery Stables - Potters Bar
Warrengate Lane, South Mimms, Potters Bar, Hertfordshire EN6 3NN
Phone: 01707 662322
Nicoll Farm Stables - Borehamwood
BHS Approved with Indoor School, new outdoor arena, horse walker, post and rail paddocks, BSJA Show Jumps. Full LIvery only.
Allum Lane, Elstree, Borehamwood WD6 3NP Telephone: 0208 207 0205 0205
Nichols Farm Livery Yard - St. Albans
Lybury Lane, Redbourn, St. Albans, Herts AL3 7JH Phone: 01582 794184
Patchetts Equestrian Centre - Watford
Hilfield Lane, Aldenham, Watford, Herts WD25 8PE Telephone: 01923 852255
Puddephats Livery Stables - St. Albans
Markyate, St. Albans, Hertfordshire AL3 8AZ Phone: 01582 840317
Rose Hall Farm - Rickmansworth
Rosehall Cottage, Rosehall Farm, Sarratt, Rickmansworth, Herts WD3 4PA
Phone: 01442 833269
Sandridgebury Livery Stables - Sandridge
Sandridgebury Farm, Sandridgebury Lane, Sandridge, St. Albans, Herts AL3 6JB
Telephone:01727 854977
South Medburn Equestrian Centre - Borehamwood
Watling Street, Elstree, Borehamwood, WD6 3AA Phone 020 8207 4714
Stags End Equestrian Centre - Hemel Hempstead
Gaddesden Row, Hemel Hempstead, Hertfordshire HP2 6HN Phone: 01582 794901
Strangeways Farm Equestrian Centre - Borehamwood
Rowley Lane, Borehamwood, Hertfordshire WD6 5PF Phone 0208 953 6530
Tewin Hill Equestrian Centre - Tewin
Tewin Hill Farm, Tewin Hill, Tewin AL6 0LL Phone: 01438 717336
The Grove Livery Stables
The Grove, Pipers Lane, Harpenden, Hertfordshire AL5 1AJ Phone 01582 766999
The Holt Equestrian Centre - Kimpton
The Holt, Kimpton, Hertfordshire SG4 8HG Phone: 07702 959095
Warrens Farm Stables - Sawbridgeworth
Indoorbarn, All year turnout.
Allens Green, Sawbridgeworth, Herts Contact Beverley on 07725 206950
Welwyn Equestrian Centre
Pottersheath Road, Welwyn, Hertfordshire AL6 9SZ Phone: 01438 813821
Woodgreen Farm - Waltham Cross
Silver St, Goffs Oak, Waltham Cross, Hertfordshire EN7 5JD Phone: 01707 872319
---
If you own or run a livery yard and would like to be listed on this website please